Levine & Partners Law Firm Founder
I. Stanley Levine
November 26, 1928 – September 20, 2010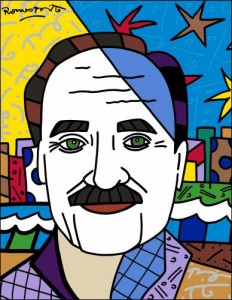 I. Stanley Levine, founder of Levine & Partners Law Firm, practiced Real Estate, Commercial Transactions and Entertainment Law here.  After working as a lawyer for five decades, Stanley may have harbored thoughts of retiring but he never did. He remained as chairman emeritus at his nationally recognized Brickell Avenue law practice now run by his sons, however, he concentrated on another lifelong devotion – selflessly serving the community through what he described as cultural experiences. The Levine Law Firm is now located in Coconut Grove, near Downtown Miami.
Mr. Levine was responsible for helping found and foster the "Art Deco" movement and for keeping Miami Beach's Lincoln Road a traffic-free pedestrian precinct and its revitalization into an artistic and entertainment center at the heart of the Art Deco District. He was a founder of the Concert Association of Florida and the founding chairman of the Miami Beach Cultural Arts Council. In addition, he was a board member of the Performing Arts Center Trust for more than 17 years, which brought the Carnival Center for Performing Arts to downtown Miami.
"Try to do as little harm as possible, be understanding of and contributing to family and community". Stanley Levine, Miami Today, April 2007.
Following the success of the Lincoln Road project, he went on to replicate that revitalization in the historic district of Homestead in South Miami-Dade County. That venture involved assembling a three-acre non-profit campus renamed ArtSouth to serve and foster emerging artists.
Mr. Levine was also engaged in yet another revitalization project in Alice Town on the Bahamian island of Bimini. There he produced Heritage Village, which as its name implies is intended to preserve the local history. He was also extremely active in helping to improve the lives of at-risk children through education and involvement in the arts and serving on the board of various organizations devoted to helping under-privileged children.
In addition Mr. Levine owned a ranch in Pagosa Springs, Colorado where he loved to spend time with his family and was dedicated to the local community. Due to his commitment to stewardship of the land, his family was honored with the "Outstanding Forest Steward of the Year" award for all of Colorado in 2010.